Pioneering Strategic Capital for Strategic Growth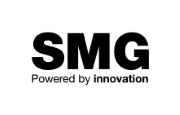 SMG Holdings, Inc. is a boutique private-equity and investment-banking consulting & development firm that capital-raise and fund up to $1 billion for various project verticals, provide business merger and acquisition assistance, source and analyze investment opportunities, and seek to hold equity positions in companies across various industry sectors. Our firm and syndicate partners bring over 35 years of industry-specific expertise that supports the viability of our advice for business operations and consultation. Take a tour of our services throughout our website.

Commercial Capital Division has considerable expertise in the commercial sector allowing an otherwise complex market to be easily understood. Whether it's a US or UK inquiry, we are able to source all types of commercial finance through extensive banking relations, investment funds, private equity hedge funds, REITS, conduits, and through corporate investor syndication.

We have extensive experience in dealing with a variety of commercial clients ranging from SMEs looking to purchase property and machinery to large scale companies and professional investors looking to raise significant levels of funding.

Capital Resources Division has a collection of capital funding resources we've partnered with to bring Commercial & Retail Business Owners, Investors, Government Contractors, General Contractors, and many other industries that need capital for business growth.
Also, we support middle market-focused private equity sponsors with cashflow-based corporate finance products. On select occasions, we will consider participating in asset based transactions. We finance deals across a broad scope of industries, including:
Manufacturing
Distribution
Services
Consumer Products
Healthcare

Insurance/Financial Services
Aerospace & Defense
IT Services
Real Estate

Oil & Gas
Transportation
Industrial
Retail

"As a practical matter, cost segregation studies should be applied by taxpayers".
Commercial RE Engineering Division provides the premier application of IRS-Approved Cost Segregation and Asset Valuation services to its commercial clients and partners throughout the U.S. through its engineering syndicate.

Engineering-based cost segregation studies improves client cash flow by maximizing the acceleration of depreciation by the IRS-defined approach. Over the years, we've helped thousands of companies and major, commercial developers reduce their taxable income while improving their cashflow.
SMG provides consulting services to all 50 states. That's what makes us the ultimate, portable solution for business expansion.
Business Services Division, under the management and operations of Solutions Management Group (a subsidiary of SMG}, is an ISO Corporate Partner of Newtek Business Services to provide a full array of products and services to assist the small to medium-sized businesses and enterprises for their operational needs.
Newtek is a brand of Newtek Business Services Corp. (NASDAQ: NEWT). Newtek Business Services has been in business for over thirteen years, servicing over 100,000 business accounts in all 50 states.